I lead a double life.
Yes, I am here to tell you that in the time it takes you mere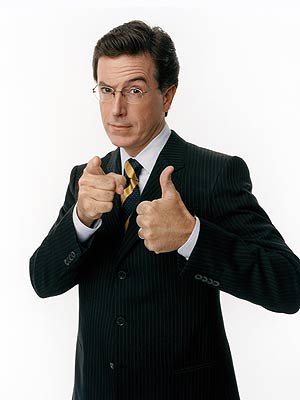 mortals to live one day (24 hours) I live through two. My first morning begins much the same as yours, except it's darker and about 4 hours earlier. I wake up, dress, eat, and drive to work. Because I'm a student, half of my first day of the day is spent in classes, furiously copying down notes from the whiteboards. I finish the day at home, eating lunch and watching the Colbert Report online. Bedtime is at 1:30pm.
My second morning begins around 5 or 6 in the evening. I wake up groggy, but refreshed. It takes a little time to get my voice back. I take the necessary time to complete homework, eat, and do whatever kind of social activity there is that day. I try to end my second day at about the same time as you normal people: 11ish.
I would recommend the benefits of double-day living to everyone, except Bret informed me that I only have a certain number of days to live my life and this will bring me to my grave in half the time.
Me: I feel gross. I haven't showered since...yesterday.
Bret: So?
Me: Well, I've slept three times since then.
Bret: Oh, okay. You should shower.